ATLAS for Industry manufacture & supply a range of tags, mainly for industrial applications & mainly in "Synthetic" material like TYVEK or POLYART. These are often fitted with wire ties, but cotton ties & rubber bands are also used.
Some Tags are supplied for "Self-Tie" applications.  These can be referred to as "Tree Tags / Meat Tags / Carcass Tags"  Once again tags are usually coloured or printed or both.
Recently ATLAS for Industry added "METAL DETECTABLE" tags for the product range.  These are frequently used in the food industry.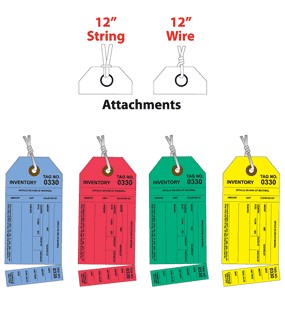 Do you require a sample?
We will send you a sample of any of our products